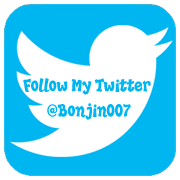 Where Is My Soulmate?
Tom's currently seeking a soulmate!!!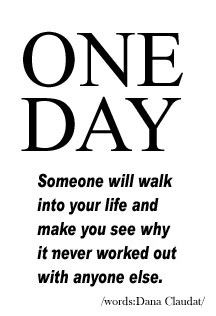 Art is the window to man's soul. Without it, he would never be able to see beyond his immediate world; nor could the world see the man within.-- Lady Bird Johnson
"Money is of no value to me. Love gives you more. You can't get rid of love, when you give more, you get more." --Warren Buffett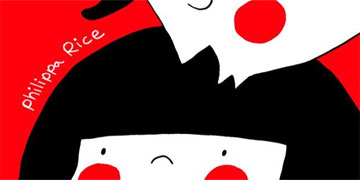 Would you like to be my friend? No commitment required! The only requirement is you are genuinely authentic and sincere. I'm just fed up with fakers and scammers I could spot miles away like hawks. You know what I mean? hahaha. I said no commitment but at least what I'm expecting from you is the courtesy of privacy. What happens here stays here. What do I expect from this friendship, hook ups? No, I'm looking for my life partner and very serious about it. I consider this is the first step toward my goal. But don't worry. You are still safe with me even if it doesn't go well. I'm not obsessive. I'm decent and if you're looking for the same thing, you won't regret this.
First of all I wanna tell you how depressed I am. Daily news was telling me that a famous mass murderer Charles Manson(80) who'd been locked up for a long time had actually a 26-year-old girlfriend outside of prison who was waiting eagerly to get married to him. And in a movie 'Warm Bodies,' I happened to watch last night, which was a zombie version of 'Twilight,' even a young zombie (walking corpse for Christ's sake!) had a warmhearted smart hot teenage girlfriend who was, very much alive and healthy. Are you kidding me? That is absolutely insulting the girl-friendless guys like me a big time. I know nobody told me that life is fair, but it is a little bit too much to bear. Don't you think so? The question is raised; Why can I have a girlfriend? I'm not gay. LOL

'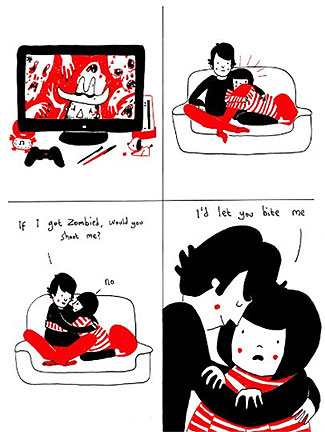 Destiny, soulmates, true love. All that stuff. Silly childhood fairy tale nonsense!' (500Days of Summer) Are destiny, soulmates, true love real? I still believe so. Maybe I am more old fashioned than I think I am. Tom(Joseph) said this with disgust in that movie because (Spoiler Alert!) Summer(Zooey) became someone's wife after several dates although Tom fell in love first and dated her for 500 days. But I think that only proves she loves someone else over Tom and that doesn't prove anything else. Love is blind for crying out loud. Near 50% of married couples ends up getting divorced these days. So you cannot measure true love by a marriage itself which is just a legal contract. I think destiny, soulmates, true love are very subtle to notice but still there. We just don't recognize yet or don't know where to look for it. I wish I had a crystal ball.

Do you enjoy visiting museums or viewing art in galleries in LA?

I'm a goal oriented and proud man who loves arts and crafts looking for one soul mate/good female friend who can talk about anything and share a fun and meaningful life. It doesn't take skydiving to make life interesting. Watching the sunset or walking bare foot to the sandy beach give me as much the chills as the extreme activities do. I'm sometimes contradictory but I try not to. I'm not one dimensional. If you're creative, you will totally understand me.

You know by now that I'm a movie junkie. I'm not perfect and make some mistakes. But my intentions are good. I have a little bit of rebellious streak in me. Self deprecating sarcasm is my trait. I might not be someone's first or even second choice. But I am smart, funny, and faithful with a kind heart. You have to believe me I am a great pick whom you can take home to show your mom. lol That is all you need to know about me. Everything else is just extra.


"I don't take my life seriously, but I do take what I do – in my life – seriously -" ― Audrey Hepburn.


I like to think before starting any relationship. I don't want to get unnecessary emotional stress including a heart break as well as to break caring women's hearts.

I avoided a romance all those years but I strongly feel now more than ever I need a girl as life partner whom I have never had. No wife and no kid before. No time for game. Seriously monogamous-minded single lady only. I am with a bachelor degree in economics, a political blogger, an entrepreneur with a heck of long spiritual journey, and once a student athlete.

I am an artsy guy and dreamer looking for a smart, optimistic, sexy, adventurous, easy-going lady who is happy with being herself. I don't expect her to be a cook. I will be Mr. Mom if needed. I am fun loving, creative, open minded, intellectual, cosmopolitan - Oh no, not women's magazine - and romantic. I need a Muse who is able to understand and embrace me in her arms. I love to talk about current news, travel, natural beauty, geopolitics, culture, science, sports, art, technology, business, fashion, sex and TV/movie. Without you, l feel like I'm dying inside.

I am an art museum/gallery lover who had visited Le Louvre(Paris), The British Museum(London), The Metropolitan Museum of Art(NY), Museum of Modern Art(NY), American Museum of Natural History(NY), Rijksmuseum(Amsterdam), Van Gogh Museum(Amsterdam), all of which are my favorites. I had visited small ones as well like Norton Simon Museum (Pasadena) which was surprisingly great. I love seeing something making me say "Wow."


Life is a series of choices. Getting to know me might be able to make some positive impact on your life. All I need is one girl who has right mind with a sense of humor, a nice smile and some aspiration and who looks good in skirts. The girl who is my best buddy and dance partner and who is willing to build future together. The girl who doesn't take anything for granted and once in a while tries to make this world a better place. Oh, please knock on my door.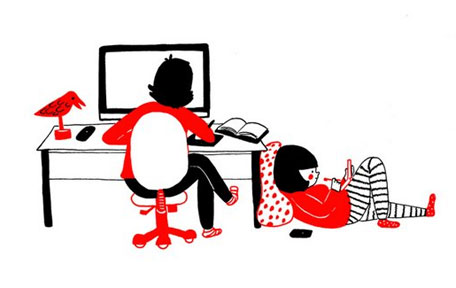 You know what? Before going any further, I like to give ladies here a favor to save their reading time. So I have to say this to disappoint you upfront. I am not a lawyer or doctor or CPA. I don't have big bank accounts on and off shore neither. And I swear I am not a terrorist. Not a Psychopath. Not with Bipolar or Paranoid Schizophrenia. No voices have been heard inside of my head ever before since my birth and now between. No tattoo & piercing in my body. I am not a woman hater, rapist, murderer/serial killer, drug dealer/junkie, alcohol addict, pimp, cult worshiper, stalker, lady's man, creep, polygamist, online pervert and pedophile. None of them. Never been arrested or in the back of a police car or convicted before. I have never sweet talked a woman just for sex or my social advance before. Having grown up on farm with nature as my playground, I am not capable of doing such a stunt like that. Maybe I'm just naive or stupid or just simply taking a hopelessly romantic thing to a new level. lol I am well aware that some girls love bad boys so bad but those things are not in my nature. I am spiritual but not religious. Even though the church is not my thing, but if the woman I fell in love asked me to go church with her, I would never disappoint her.

So you have it. Oops! The 99% of ladies who were here earlier were scared away. They're gone now. Oh, no! But luckily it is not a popularity contest. I need only one girl in the whole world. Not two nor three. So I still believe I have a chance. Ok, let's continue here.

'
Life is like a box of chocolate.' If you love 'Forrest Gump(1994)', you will love me a lot. Something simple, honest, but profoundly rich in so many ways. 'Think outside the box' in order to avoid 'doing the same thing over and over again and expecting different results.' The same principle should be applied to our love relationship. You had better see me on an unconventional angle, otherwise you cannot see me at all.

I love learning new things which has kept me busy all the time. I have found myself alone most of the time surrounded by people with different ethnicity. That is norm of my life. I enjoy living in Los Angeles. I have never felt homesick. I am an artist who is in hopelessly need of a life partner as a muse.

I am not a fancy pant at all. I had worked for a couple years for Pasadena branch of Easter Seals organization to take care of a wheelchair-bound young guy with cerebral palsy for schooling. We bonded very well and it was harder than anticipated to leave him for another job later.
What I'm doing with my life
I'm a freedom fighter. I don't have a wife and a kid ever before but I love to have one someday. A girlfriend/soulmate/wife would be nice to have in my life. I like to write a couple of non-fictions or children's books for Japanese or American readers. Because I believe I should. I have unique experiences through my journey from Japan to USA. It is not a success story by all means but a true story of my life time soul searching. The art is a canary in a coal mine. I love a country where individuals are flourishing, so is the art. I like the idea that all men created equal without a king & a queen or an emperor. I despise the communism or dictatorship, under which the art is smothered. Where is a bluebird anyway? Which I had been chasing all those years. If you happen to be a writer, you can help me a lot as a co-writer.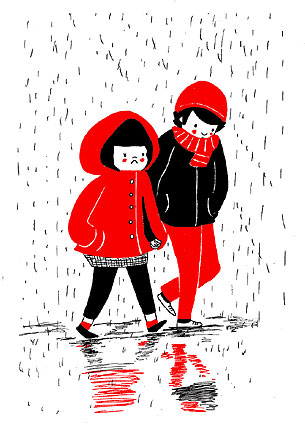 mingling among human species. Seriously I am really good at dancing with music. I love disco dancing, but got bored then took some salsa lessons. And I used to be an excellent pool player in a bar a few years back and people there called me a champ. I didn't bet to play because I was not a hustler and it took fun out of the game. I don't go there any more. My interest moved to another thing. I can skate on ice, and was into rollerblading for a year.
I'm really not good at playing mind games. So I don't like playing games for a romance either. You are picky. Fine with me. I am picky too. But please don't play hard to get. I am a terrible mind reader. I would give up before the game even began. Life is short and there is no time to waste. I prefer to hear a straight answer of whether you like me or not. So we could both move on and move on fast.
The first things people usually notice about me
How should I know? I have never asked anyone about that. Maybe my goofy round face and short stature which make me look a lot like a Panda bear, LOL. But I can stand on two legs and miraculously walk like a normal human being.
Favorite books, movies, shows, music, and food
"One sees clearly only with the heart. What is essential is invisible to the eye." The favorite quote from my favorite book, 'Le Petit Prince' by Antoine de Saint-Exupéry, where my handle name's idea came from. At college, I used to enjoy reading some of the works by Hermann Hesse, Thomas Mann, Goethe, Yasunari Kawabata, Tohson Shimazaki etc. I was inspired by the life story of Jack London and Ernest Hemingway.
My favorite sports to watch on TV are College football/NFL, Super Bowl, Sweet 16, World Series, World Cup, Olympic games, and more. I used to religiously watch US/French Open Tennis, Wimbledon, WWF(Wrestling), pro boxing title match games, but no more. I was a big NFL football fan. But my enthusiasm faded away somehow since Joe Montana didn't play the quarterback anymore due to his retirement. The excitement level was totally different back then when he was on the field. I loved to see him lead his team to improbable comeback win again and again and again. It was so incredible to see as if each game was scripted for him and his team.
I am a long time Los Angeles Angels fan, mainly because I have the tendency to root for an underdog and they with Mike Scioscia as a manager used to be an only winning team against NY Yankees in the past. I used to be fond of Seattle Mariners because of Suzuki Ichiro but they lost me. I know a lot about baseball and MLB teams.
Favorite comedy on TV: I used to love watching 'I Dream of Jeannie', 'Bewitched', 'Family Ties', 'Seinfeld', 'The Big Bang Theory.' If I had time, I would watch the following TV shows: 'Jeopardy!', PBS 'Nova', 'Home Time', 'This Old House', 'Globe Trekker', 'Rudy Maxa's World', 'Rick Steves' Europe', 'Burt Wolf: Travels & Traditions', Live Well Network: 'Motion', 'Mirror/Mirror', 'Knock It Off!', 'Steven and Chris', 'Deals', 'Home with Lisa Quinn', 'Laura McKenzie's Traveler' and more.
I listen from 60'-90' pop & rock to classical. Music has no boundaries and no limits, e.g., Frédéric Chopin, Wolfgang Amadeus Mozart, Mendelssohn Violin Concerto in E minor, Tchaikovsky Violin Concerto in D, Bedřich Smetana "Die Moldau", Sarah Chang, John Lennon, John Denver, Karen Carpenter, Joni Mitchell, Sarah McLachlan, Taylor Swift, Mariah Carey, Sarah Brightman, Celine Dion and a lot more. I know a bunch of J-pop oldies, J-cartoon songs,etc. I can sing for you some of J-pop oldies along with my guitar, lol.

My favorite artist, philosopher, architecture, scientist, entrepreneur, philanthropist etc: Albert Einstein, Richard Phillips Feynman, Albert Schweitzer, Benjamin Franklin, Max Weber, Jean Jacques Rousseau, Jean-Paul Sartre, Sandro Botticelli, Pablo Picasso, Salvador Dali, Vincent van Gogh, Pierre-Auguste Renoir, Marc Chagall, Antoni Gaudi, Bill Gates, Steve Jobs, and on and on.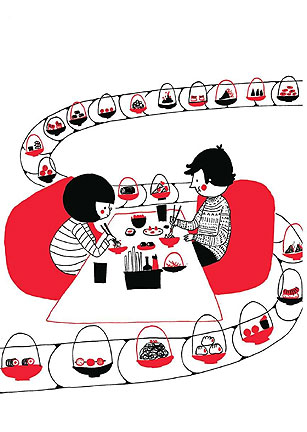 I love eating Sushi but I can eat almost anything or any ethnic food. Not a picky eater. Please don't confuse, but the Japanese don't eat a dog meat. No exception here, lol. If I don't have money, I am happy to eat a 'Spicy Chickin' from Carl's Jr.

I love movies from all genres but Casablanca(1942) is one of my best favorite romance movies, another is Gone with the Wind(1939) and Pan's Labyrinth(2006) is one of the saddest of all time. I cry alone a lot. No shame and no problem. But bawling in a theater with full of people is a different story. So embarrassed with my red, puffy watery eyes that I couldn't stand up and leave at the end of a movie. I had to wait for a while until a coast was clear. I watch movies religiously, but not in theater.

Scent of a Woman(1992), The Squid and the Whale(2005), both are so good, Mr. Holland's Opus(1995), Beaches(1988) & Fried Green Tomatoes(1991) with a lot of laughs and cries, (500)Days of Summer(2009), -I have watched Joseph Gordon-Levitt since 3rd Rock from the Sun, The Apartment(1960), Breakfast at Tiffany's(because of Audrey), Stuck in Love (2012), Milk(2008), Blue Jasmine(2013), Good Will Hunting, Pride and Prejudice (2005), Gloria (1980), Marathon Man(1976), Toy Story 3(2010) It's ending is so perfect, Jane Eyre (1997TV) Samantha Morton starred as a heroine, Wall Street, V for Vendetta, 200 Cigarettes, Harold and Maude, Moneyball(2011) to name a few. The Social Network(2010), The Girl with the Dragon Tattoo(2011), Now You See Me(2013), without Jesse Eisenberg and Rooney Mara, I would not be drawn so much. Doubt(2008), The Savages(2007), I like Philip Seymour Hoffman as an actor. The good performance and clever dialogue make a movie shine. The Big Kahuna(1999) is another example. But so many other good films to list here. Maybe another time. If you can laugh with Anna Faris's character, you are my kind of girl. LOL l have a very small collection of over 1500 Hollywood movie DVDs which include classic Woody Allen/Kevin Smith movies, 'Scary Movie' series, and many great Chick flicks like 'When Harry Met Sally', 'Serendipity', 'The Way We Were', 'While You Were Sleeping', etc. Sorry for 'The Notebook' and '27 Dresses' fans. I didn't enjoy them, because both stories don't make much sense in a real life and have a chemistry problem. And finally don't forget '40-year-old virgin' which is so funny in case you haven't seen it yet. You definitely will enjoy movie nights with me. LOL

The six things I could never do without
Hmmm, oxygen, food, water, sun, earth and sleep? Oh yeah, not in a science class? Let me see, my Samsung Note 2 and Toyota SUV? Maybe yes in California. But they can still be replaced by the other technologies and transportation. But I can tell you that for sure I don't want to exist without the followings. I mean without them this world would not be worth for me living:
1. Hope(or God or whatever it is).
2. Goodness of humanity.
3. Trust.
4. Dream.
5. Logic (the good sense of common sense).
6. Art(Creativity and/or something beautiful/delicious/good/nice in my eyes or four other senses; In the breathtaking nature including a human body/face so beautiful that I could see GOD's fine works).
7. Good laugh. Oh, this is extra but I need it as a stress reliever.
I spend a lot of time thinking about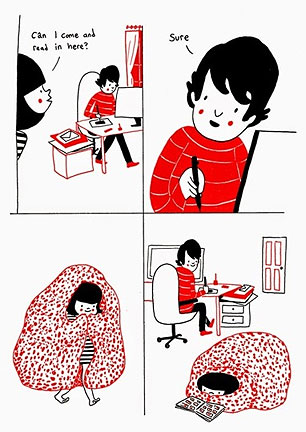 misty woody mountains and delicious bamboo trees that taste like a chicken. It's my nature call as a Panda bear. Seriously, I'm thinking of the book I am writing about the fascinating real life of living on mean streets of USA for Japanese readers.
On a typical Friday night I am
I am not sure what my typical Friday is, but maybe reading domestic and global news especially about USA and Japan or writing some opinionated essay in my sites or watching movie&TV are highly likely unless I have some chore to do such as shoppings. Or thinking of munching delicious bamboo trees. lol
The most private thing I'm willing to admit
If I reveal it to you, I have to kill you later. Just kidding. I studied cosmetology and got a license for it even though not too good with handling egotistical, selfish, narcissistic and superficial people at all. I am a dork with glasses. But don't let my appearance fool you, I was once a young student athlete who won a championship.
after finishing reading my profile, you felt warm inside. And you have a friendly beautiful smile. Then we will get along fine. Let's start a beautiful friendship first. I prefer emailing and get to know each other and then see what happens from there.
According to OKCupid, over 180 girls here like me and the number's still growing. Really? When did that happen! I only need one girl. The number doesn't mean anything until I find a girl who is opening up her heart and we start engaging a serious conversation. I'm not an A list member here, so messaging me is only way to get me noticed. Emailing and texting are a great beginning.
I'm not a serial dater. I'm expecting you aren't either. I don't like a game as I said it before. With a lot of life experience and common sense, I can tell who you are instantaneously by just reading what you write about in an email. I can sniff out a gold digger or a scammer or whatever it is a mile away like a werewolf, lol. I can eliminate a lot of nonsense that way to find a right one, if any.
"When fate hands us a lemon, let's try to make lemonade." Or a lemon wedge for a drink, lol.
Compatibility is a most important element in relationship. Age is just a number. Young and old, tall and short. I don't mind much. What I mind is you should have some kind of an esprit or passion in life to bring out the best in me. I'm not just like everyone else. I don't follow the crowd.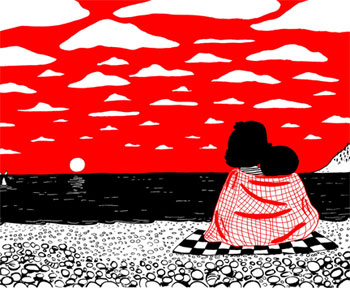 I am looking for a long lovely relationship. Through exchanging emails, hopefully we become a friend or a soul mate of some sort before we actually will meet. I like to know you better. In that way, we'll save our time and hassle. Don't judge a book by its cover. You have to read it through. You not just read it but you need to understand it as well. I might throw at you a curve ball time to time. So you should get ready for that too. Anyway you need a lot of patience to get to know me for sure. lol
The followings are a big plus:
You love watching movies, listening music, and reading books,
or you love traveling to the old Europe or Machu Picchu in Peru,
or you love Sushi,
or you love dancing,
or you love hugging,
or you love letting me make you smile,
or you are sexy(This gets you double bonus points), LOL
or all of above.
*** WARNING: Any institutions or individuals using this site or any of its associated sites for studies, projects, advertising, sales, or any other reason-you DO NOT have permission to use any of my profile or pictures in any form or forum both current and future. If you have or do, it will be considered a violation of my privacy and will be subject to legal ramifications. ***
OkCupid had 12 million users as of September 2014. The site's parent company, IAC, also owns the digital dating tools Match.com, Tinder and PlentyOfFish.